Globalization has changed the rules of the game in all areas of life. It has also - and maybe even first and foremost - changed the business. The possibility of a smooth travel to every place in the world as well as common access to the Internet have as a result greatly facilitated contact with external companies or inhouse branches located on the other side of the planet. Creating a product through external partners may currently prove to be a cheaper and more efficient mode of action.
Offshore to nearshore development – does this mean outsourcing?
Many people, and this even goes for professional literature, treat offshore software development as a synonym of outsourcing. And although both have a lot in common and somewhat contain common features, they should remain separate. Both concepts deal with extracting work outside the company. Outsourcing is a practice that consists in separating certain activities from one's own structure and transferring them to an external firm located in that same country. So, what is offshore and nearshore development?
Offshoring is defined as commissioning a part of even entire project to a foreign branch or external business partner (offshore outsourcing) in another time zone and may be located in a different language or cultural circle. If the company's main headquarters are based in the United States, and the ordering party is from, e.g., Poland, that's what we call offshoring. On the other hand, if we are not dealing with a large difference in local time or if there is no difference at all, then we can speak of nearshoring. In this case, the Poland's partner could be Germany, Ukraine or Sweden. Central Europe is one of the most eagerly chosen directions of nearshoring for European Union countries. The legal and economic systems are almost the same. There is no time difference, which means no problems with possible delays in communications. It takes no longer than 2-3 hours to fly to the partner's headquarters, and smooth travel by land is usually possible. Most EU countries share a similar work ethic and cultural patterns, the risk of making a business faux pas is therefore outweighed.
The benefits of offshore software development
Creating a product from scratch is a very difficult endeavor. Particularly if the company hasn't had any experience with a similar activity or if we are dealing with a product that is merely a supplement to the existing offer. Regardless whether it's about creating a new website, mobile app or a resource management system, every project requires developers, engineers, designers specialized in specific areas and coding languages. If the company does not have qualified staff, it must find it, recruit it, train it and introduce it to the project, and this is not where the costs end. New staff should be provided relevant equipment and comfortable work conditions. This is where offshore/nearshore software development companies reach out with a helping hand.
Commissioning a project or its specific part outside is convenient, as it doesn't require new resources, and the investor gains time which he may dedicate to other operational activities. Third-party companies have a specialized staff of professionals who do not need to be recruited or trained. At least this responsibility does not rest on the shoulders of the ordering party. Administration costs also lie with the third-party firm. On top of that, Western companies will pay less for these services than on a local market. For example, the average coders' rates in the United States range from $50 to $200 per hour, in the UK from $50 to $100, whereas in Central-Eastern Europe, the hourly wage for IT specialists is valued at $25-$70 , whereas in Asia, it does not exceed $50.
When launching development, it is very difficult to define the real project needs. In this case, four coders will not screw in a lightbulb faster than one. The demand for services of specific specialists may change completely in the course of development. An offshore software development model is flexible and allows for painless up- or downscaling. This in turn allows to avoid overpaying to employees who do not have a job in a given developing cycle, as well as possible downtimes or rapid searches for persons dedicated to specific tasks. The case is similar with projects which the company is able to develop on its own for the most part, but lacks the skills in a given branch or technology. Offshore companies or even freelancers may provide the necessary professional support and solve the problem Offshore software development also amortizes risk. External companies co-share the responsibility for quality and timeliness.
The downsides of offshore software development
It is fairly easy to guess the greatest downside of managing a project long distance. It is most of all... The distance and the resulting time difference. Different time zones may create a situation, where a US company is just starting its day, while night falls on the other side of the globe. This creates delays in communication. It may be particularly troublesome when anticipating acceptance or an urgent reply from one of the parties. Companies should coordinate communication to avoid any downtime, e.g., through cyclical video conferences and by establishing relatively comfortable alarm hours.

Another factor is cultural differences. For Central Europe countries such as Poland, the work culture is identical to Western countries. The understanding of timeliness, quality and hard work or aesthetic sensitivity is very close, and constructive criticism should not be treated through the prism of honor. There may be greater differences when working with Asian countries. One should always take into account national influences and sensitivity. Usually, however, a friendly approach and personal culture are able to diminish any differences.
A stereotypical view on offshore software development links low labor cost to low quality, which is why some observers doubt the higher profitability of external investments. These companies may also be concerned about protecting sensitive data. Finally, an external partner is usually entrusted a great part of information, which is decisive for the project's success. The next paragraphs will be dedicated to how companies should prepare to avoid exposing themselves to loss.
I would like to commission an offshore project: How should I do this to avoid risk?
First of all, it is important that you determine your goals. Research the market and the consumers' needs, see what the competition is doing, what solutions are currently popular and what technology you might need to implement your ideas. Be creative! You won't be able to grab the clients' attention without enthusiasm! When you are sure what you need, move on to market research. Make sure that your product does not infringe legal regulations in the target sales countries. Currently, there is a lot of hassle in the European Union due to GDRP (General Data Protection Regulation). The same goes for electronic payments. Prepare detailed technical documentation with a precise description of the functionalities you expect. Next, choose your business partner. Ask for a portfolio and references. Check Internet ranks. The Web is currently full of sources that will help you choose the right company. Check all possible sources, starting from blogs, to social media profiles. It is worth analyzing whether you are looking for long-term cooperation or a one-off transaction. Long-term relationships will result in lower rates and better understanding. If you are planning longer cooperation, choose a partner that has a wide scope of technology, so he can support you in all your future activities. And talk. Don't be afraid to ask. It's very important. Take care of your security. Be sure to sign a relevant confidentiality agreement (NDA) beforehand and learn the means of protection used by external companies. You must be certain that your confidential information is safe. You can never be 100% sure, but a 90% certainty level will surely make you feel better.
If you think that all you have left now is to wait for monetization of your idea, you are unfortunately wrong. Check on the project. Determine the quality targets and stages. It is worth having at least one person on your side (such as a technology director) who can read code and verify technical quality. Plan deadlines. Schedule teleconferences. Dialogue will allow to avoid disappointment with the final effect. The external company would surely like to avoid failure, just as you would. The most important thing is that you are up to date with the progress, so you can be sure that the project is on the right path to completing your target.
An offshore software development partner, meaning who?
The needs of companies may vary significantly, which is why it is worth preparing beforehand and selecting the right business partner. Once you define your needs in relation to the required specialists and technologies, it will be easier to find an offshore software development partner. Technologies for creating websites, mobile apps or automation are completely different and may require coders, animators or designers. If a job requires a specific part of the project exclusively, such as UX design, you may hire an agency, or even a freelancer with a fine portfolio.
If you want to commission the entire project outside, you should search an agency which covers all the necessary technologies for its implementation. See if the company offers additional services such as technical support. If one of the contractors sounds convincing for a particular element, but you wouldn't want to entrust him all the works, you may ultimately decide to break down the project into a few contractors. And remember, in the long run, it is not worth betting on the cheapest solutions. Reach for the help of professionals, who can show you their completed jobs and references. Only then does the product stand a chance to meet the criteria of your investment.
Best offshore software development countries
A.T. Kearney, an American company specializing in strategic consulting, has called Poland the most attractive European country for offshore software development and nearshore outsourcing. Why? Because of economic reasons, Poland cannot compete with the rates of companies from India or China, but it offers benefits that just cannot be found in the Far East. First and foremost, the level of education is very high. Due to the legacy of educational priorities from the communism times, Poland hold a great mathematical and engineering background which currently transfers to the IT market. Because of its geographical location and a large number of flight combinations, there is no problem with travel which takes just a few hours.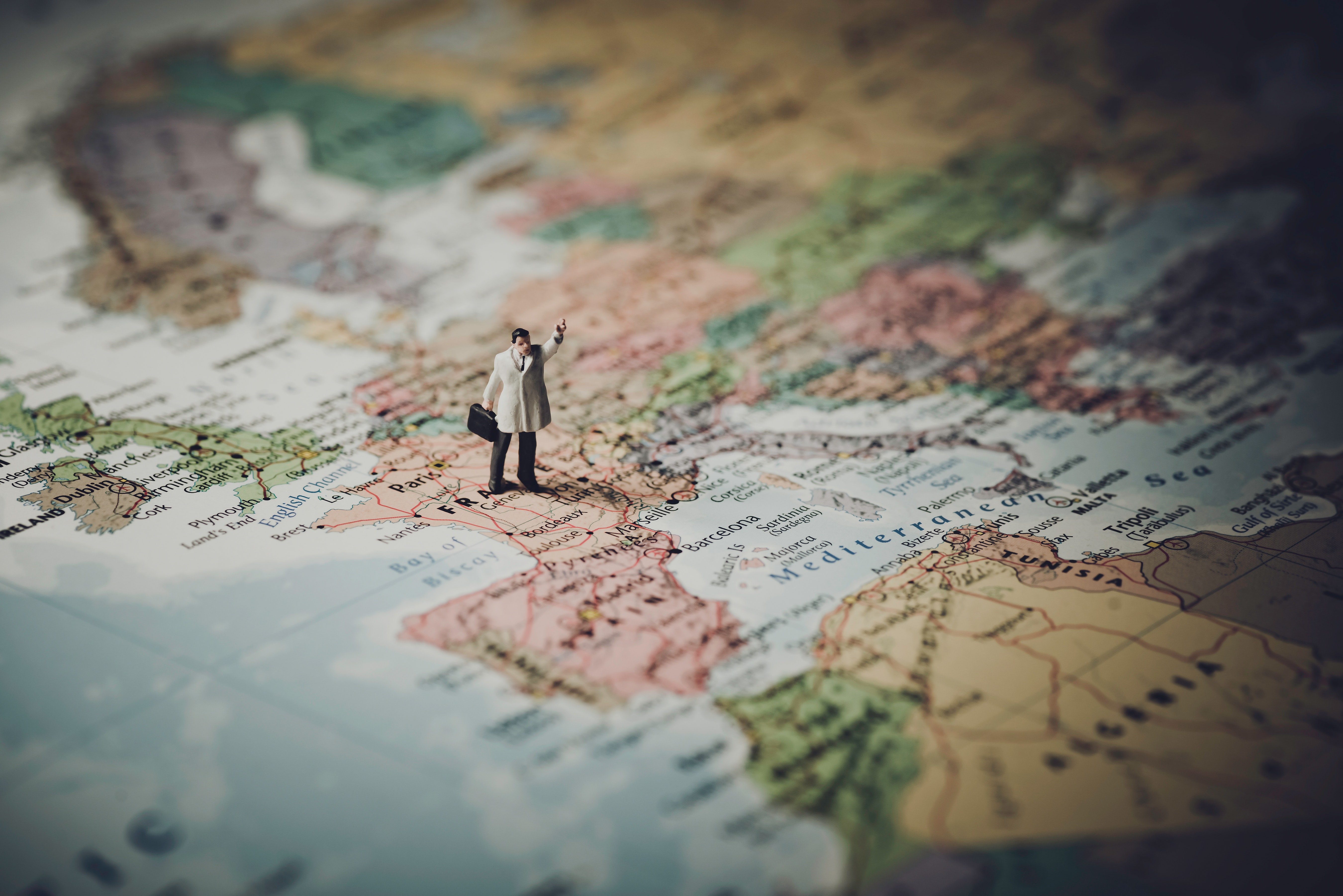 Poland is part of the European Union, therefore legal and economical regulations are identical with the Western countries; what is more, the Polish government has introduced tax incentives to attract investors. It has been two decades that the country has been stable both economically and politically. It holds a good network infrastructure, and companies present on the market have already chosen to move to a cloud-based environment a long time ago, which greatly facilitates work with abroad partners and allows for up-to-date insight into the progressing works. There are basically no cultural differences between Poland and the Western countries, and as far as Europe is concerned, there is no time difference as well. Most of the local specialists speaks English, which excludes possible communication problems. The average hourly wage for a specialist's work ranges from 25-50 dollars. Poland does not only offer attractive financial terms, but also great staff and a transparent business environment.
The future of offshore software development
Despite all the benefits of external commissioning and the growing share in the market, offshore development is most likely to lose significance in the years to come. The irony is that the reason for this may be the increasing automation of processes in certain areas and development of machine learning, which was often introduced to many Western companies by third-party companies themselves.
Corporations are aiming to decrease dependency from the human factor. The same reasons that have contributed to the success of offshore development may be the reason for gradual deceleration of its growth. However, third-party firms are not disappearing from the market, and capital developed on the emerging markets may in the future present independent IT solutions that the whole world will want to follow. It is sure worth being there when that happens.